Support Groups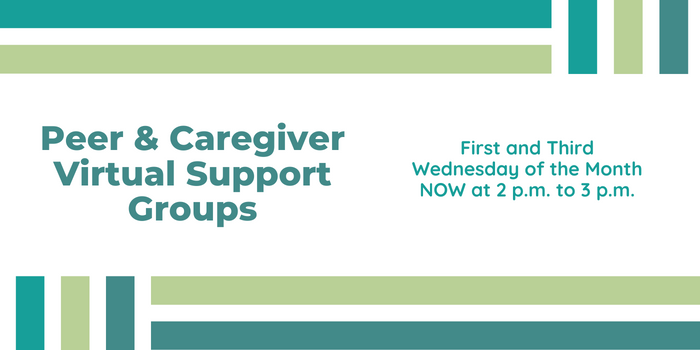 Virtual Support Groups
Peer and Caregiver Support Groups meet twice a month to address topics related to TBI or other cognitive conditions, as well as other topics surrounding day-to-day challenges and maintenance of wellbeing.
Support Groups meet on the first and third Wednesday of the month at 2 p.m. to 3 p.m.
The next Support Group meeting will be on Wednesday October 4th, 2023.
Follow instructions for your virtual connection:
Interested individuals, please follow these instructions:
Send your name, phone number, email address and date(s) and time(s) that you would like to attend to the following email address:
Participants will need to use Chrome Browser with Microsoft software or Safari with Apple software.
Once we receive your email, further instructions will be provided for your virtual connection.
Please note: If you are using an Apple Device (IPAD, Smart Phone or Apple Computer) you will need to use Safari 11 or greater. If you have Android or a Microsoft computer, your default browser must be Chrome or Firefox in order to make the connection. If your default browser is not set up as one of these, you will need to paste the link https://doxy.me/supportheadway in an acceptable browser (as noted above).
If you are already using the correct browser, simply CLICK HERE.
By doing so you will be entering a virtual room where you will be called in to a virtual meeting with a staff member of Headway.
There is no cost to attend and we look forward to connecting with you soon!
Peer Support Group is for those individuals who have sustained a mild to moderate brain injury and are having difficulty accepting the losses accompanying such a life-changing event. This group provides a place to find mutual support and encouragement for survivors. By sharing similar experiences, group members overcome isolation, and exchange information and resources. The peer support group provides an environment to release the many different emotions brought up as a result of a brain injury. It is confidential, supportive and nonjudgmental. The group will promote acceptance and healing and help the survivor cope with changes in their life.
Caregivers Support Group is for individuals and families who provide support and caregiving to someone who has a brain injury. Members will participate and share in discussion about the demands of caregiving and exchange information on practical resources that will help them cope. This group will provide healthy problem solving techniques, ideas for living with the challenges of care giving and find strengths. The many emotions and feelings that arise from such giving will be explored within the group.