Community Outreach
Headway's Community Outreach activities address topics related to TBI and other cognitive conditions.
Headway offers a variety of educational outreach activities throughout Western New York, including symposiums and educational presentations.
Headway seeks to educate the community about the causes, consequences and means of prevention of brain injury.
We offer Educational Outreach to schools, businesses and community groups, as well as special educational presentations each year at our Annual Meeting.
Sample Educational Presentations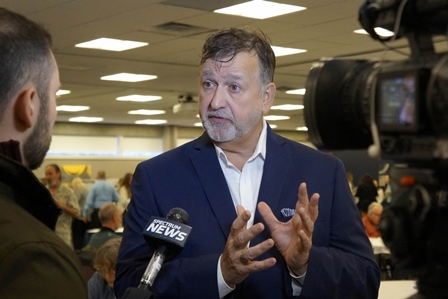 Held on Wednesday, February 6, 2019
Featured speaker: Dr. Laszlo Mechtler, Director, DENT Cannabis Clinic
Dr. Mechtler thoroughly engaged the audience with up-to-date information about the use of Medical Cannabis.
Participants
Acupuncture Works
Dent Cannabis Clinic
ECMC Outpatient Rehab
Jewish Senior Life (Neurobehavioral Rehab Program)
MindBody Integrative
PharmaCannis
Rising Sun Yoga
Stress Relief - Tapping
Headway thanks all Health and Wellness Fair participants. Guests enjoyed the variety of offerings!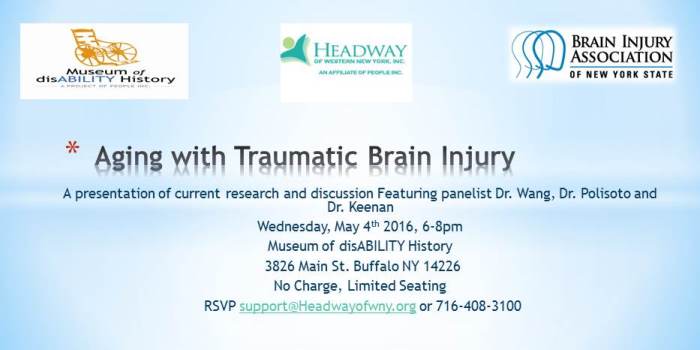 Headway of WNY, Inc. offered a presentation of current research and discussion on May 4, 2016 featuring brain injury specialists:
Dr. Gary Wang, Physical Medicine and Rehabilitation
Dr. Thomas Polisoto, Physical Medicine and Rehabilitation
Dr. Lisa Keenan, Department of Rehabilitation Medicine at ECMC
This event was held at:
The Museum of disAbility History